Well hi there! So apparently it's the end of the world and I've been placed at gun point (joking) to come up with my very own apocalyptic bucket list. How could you be so cruel, Simon & Schuster?! And how could you egg them on, Tommy Wallach?
Obviously I'm kidding guys (or am I? *dun dun dun*). 
Today's blog hop has been organised by Kelly and the wonderful people over at Simon & Schuster Australia for the Aussie YA Bloggers and Readers group. We are celebrating the release of Tommy Wallach's book, We All Looked Up. Apparently it's The Breakfast Club meets the end of the world. I for one am very excited to pick this one up because I loved The Breakfast Club and I don't mind seeing some fictitious suffering.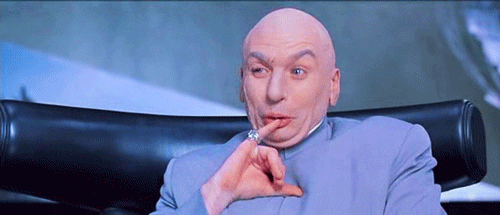 * * *
Title: We All Looked Up
Author: Tommy Wallach
Genre: Contemporary, Apocalyptic
Publication Date: 26th March 2015 by Simon & Schuster Australia
Goodreads: We All Looked Up
Synopsis: "Four high school seniors put their hopes, hearts, and humanity on the line as an asteroid hurtles toward Earth in this contemporary novel.

They always say that high school is the best time of your life.

Peter, the star basketball player at his school, is worried "they" might actually be right. Meanwhile Eliza can't wait to escape Seattle—and her reputation—and perfect-on-paper Anita wonders if admission to Princeton is worth the price of abandoning her real dreams. Andy, for his part, doesn't understand all the fuss about college and career—the future can wait.

Or can it? Because it turns out the future is hurtling through space with the potential to wipe out life on Earth. As these four seniors—along with the rest of the planet—wait to see what damage an asteroid will cause, they must abandon all thoughts of the future and decide how they're going to spend what remains of the present."
[divider]
My Apocalyptic Bucket List
Rob a bank – Let's be honest here, I'm just doing it for the thrills. What will I really need the money for if we're all going to die?
Do the Red Bull free-fall from space – If I'm going to go, might as well do it in style.
Ski down Mount Everest – I would prefer not having to climb the mountain first, and I can't exactly ski well so I guess I'll bum-ski down the slopes.
Sail into the Bermuda Triangle – Will I disappear? Or is it a wormhole? So many questions!
Climb Machu Picchu – I really want to see the City in the Sky. Maybe it'll help me come up with some divine intervention to save the world at the last minute, #YAStyle.
Well I certainly hope you enjoyed my bucket list, despite how crazy it is! Remember to follow the rest of the blog hop for more crazy shenanigans, reviews and an awesome giveaway!
* * *
Giveway
* * *
About Tommy Wallach
Tommy Wallach is a Brooklyn-based writer and musician. His first novel, We All Looked Up, will be published by Simon and Schuster in April 2015. His work has appeared in many nice magazines, such as McSweeney's, Tin House, and Wired. He has released an EP with Decca Records, and will be independently putting out an LP in Spring 2014. He also makes music videos, including one that was exhibited at the Guggenheim Museum. You should buy him dinner.
Where to find Tommy
His website: http://www.tommywallach.com/
His Twitter account: https://twitter.com/tommywallach
Goodreads author page: https://www.goodreads.com/author/show/2126339.Tommy_Wallach
The following two tabs change content below.
Joy is the head honcho of
Thoughts By J
. Her favourite genres are fantasy, sci-fi, mysteries, and the occasional romance that makes her heart beat faster. You'll find she's quite sporadic with her blog posts, but will definitely find the time to reply to all your comments, and visit your blogs...it's just a matter of when.