Hey guys! Oh man, it's been a busy, busy week for me. I apologise for being M.I.A for a good part of this week, and for getting so behind on comment replies + visiting your blogs! I promise I'll be getting around to it straight after this post is up! This week has been rather hectic because of final assessments and work. For you Sydney-siders, it's Vivid time again! As much as I enjoy Vivid, it's always such a pest as well because it gets extra busy at work, meaning everyone gets rostered on at night and it totally screws up my schedule/weekends. I suck it up as much as  I can and just try and get things done. I'm heading to Europe in July, and need as much money as I can get – damn you awful exchange rates!
National Book Bloggers Forum 2014
On Tuesday 20th May, I was lucky enough to be able to attend Penguin Random House Australia's first ever National Book Bloggers Forum (#NBBF14)!
Thank you to the wonderful Kirsty for organising it, it was such a brilliant day and I'm so thankful to have met so many fellow book bloggers face-to-face! I will DEFINITELY be heading back next year, I hope to meet a lot more Aussie bloggers at #NBBF15! 😉
A big shout-out to these wonderful girls, who made the day extra fun: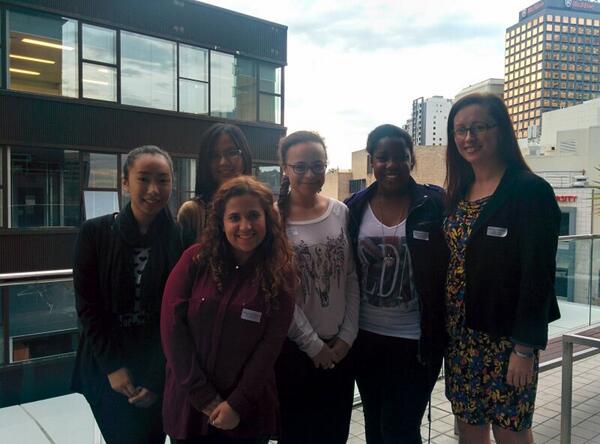 In the above photo:
Laura @ Laura Plus Books
Estelle @ Reading in the Dark 
Sunny @ A Sunny Spot
Francoise @ My Crazy Bookish World
Angel @ Angel Reads
And of course the wonderful Floss from PTA! 😀
Not in the photo:
Me, lol. Kidding, kidding!
Rochelle @ R L Sharpe
I'm so sad I missed out on the group photo! But there will be plenty more chances for one at PTA Live! Woohoo!
There are so many wonderful books coming out from Penguin Random House, but as a YA centred blog, I'll mention only the YA ones. I will have special mentions of the adult fictions that I'm also excited to read!
UPCOMING CHILDREN'S & YA FROM RANDOM HOUSE AUSTRALIA
Title: Skyfire (Chasing the Valley #3)
Author: Skye Melki-Wegner
Genre: Adventure, Dystopia, Fantasy
Publication Date: 1st July 2014
Synopsis: "What if you achieve everything you've dreamed of – and it turns into a nightmare?

Danika and her crew of refugees finally reach the Magnetic Valley. Will it be the safe refuge and land of freedom they had imagined? When a runaway girl is shot down before their eyes, Danika and her friends realise that this new land is no paradise. They must try to fit in at all costs – even if revealing their secrets will mean a death sentence.

The conclusion to the Chasing the Valley trilogy will reveal explosive surprises and terrifying new dangers."
[divider]
Title: Intruder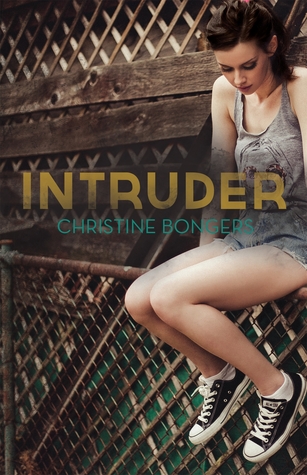 Author: Christine Bongers
Genre: Contemporary, Mystery, Romance
Publication Date: 2nd June 2014
Synopsis: "I don't walk past the house next door. I wish the woman who lives in it was dead. Which makes it hard . . . because she was the one who came running when I screamed. 

Kat Jones is woken by an Intruder looming over her bed. She's saved by Edwina – the neighbour Kat believes betrayed her dying mother. 

Her dad issues an ultimatum. Either spend nights next door, or accept another Intruder in her life – Hercules, the world's ugliest guard dog. It's a no-brainer, even for dog-phobic Kat. 

When she meets adorkable Al at the dog park, finally Kat has someone to talk to, someone who cares.

But the prowler isn't finished with Kat. To stop him, she needs Edwina's help . . . and what Kat learns could mend fences – or break her fragile family apart forever."
[divider]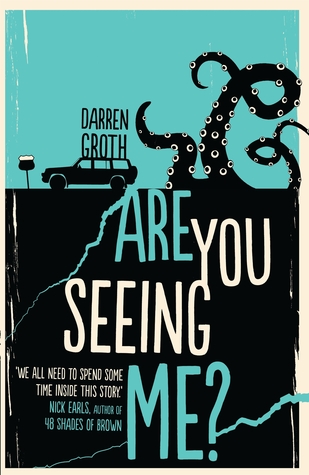 Title: Are You Seeing Me?
Author: Darren Groth
Genre: Contemporary, Family
Publication Date: 1st August 2014
Synopsis: "This road trip will have earth-shattering consequences . . . 

Twins Justine and Perry are about to embark on the road trip of a lifetime in the Pacific Northwest. 

It's been a year since they watched their dad lose his battle with cancer. Now, at only nineteen, Justine is the sole carer for her disabled brother. But with Perry having been accepted into an assisted-living residence, their reliance on each other This set to shift. Before they go their separate ways, they're seeking to create the perfect memory. 

For Perry, the trip is a glorious celebration of his favourite things: mythical sea monsters, Jackie Chan movies and the study of earthquakes. 

For Justine, it's a chance to reconcile the decision to 'free' her twin, to see who she is without her boyfriend, Marc – and to offer their mother the chance to atone for past wrongs. 

But the instability that has shaped their lives will not subside, and the seismic event that Perry forewarned threatens to reduce their worlds to rubble . . . "
[divider]
Title: The Iron Trial (Magisterium #1)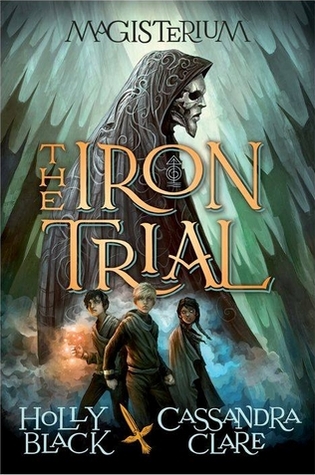 Author: Cassandra Clare & Holly Black
Genre: Childrens, Fantasy
Publication Date: September 2014
Synopsis: "From NEW YORK TIMES bestselling authors Holly Black and Cassandra Clare comes a riveting new series that defies what you think you know about the world of magic.

From two bestselling superstars, a dazzling and magical middle-grade collaboration centering on the students of the Magisterium, an academy for those with a propensity toward magic. In this first book, a new student comes to the Magisterium against his will — is it because he is destined to be a powerful magician, or is the truth more twisted than that? It's a journey that will thrill you, surprise you, and make you wonder about the clear-cut distinction usually made between good and evil."
[divider]
Title: If I Stay
Author: Gayle Forman
Genre: Contemporary, Family, Romance
Publication Date: ??
Synopsis: "Just listen,' Adam says with a voice that sounds like shrapnel. I open my eyes wide now. I sit up as much as I can. And I listen.'Stay,' he says. Everybody has to make choices.Some might break you.For seventeen-year-old Mia, surrounded by a wonderful family, friends and a gorgeous boyfriend decisions might seem tough, but they're all about a future full of music and love, a future that's brimming with hope. But life can change in an instant. A cold February morning . . . a snowy road . . . and suddenly all of Mia's choices are gone. Except one. As alone as she'll ever be, Mia must make the most difficult choice of all. Gripping, heartrending and ultimately life-affirming, If I Stay will make you appreciate all that you have, all that you've lost – and all that might be."
UPCOMING CHILDREN'S & YA FROM PENGUIN TEEN AUSTRALIA
Title: Silver Shadows (Bloodlines #5)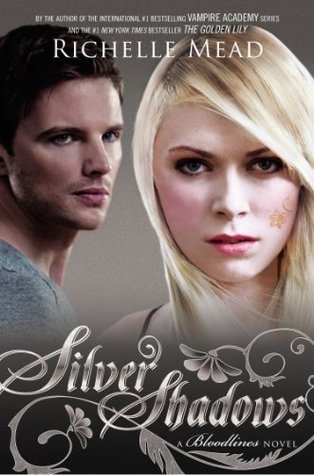 Author: Richelle Mead
Genre: Fantasy, Paranormal
Publication Date: 29th July 2014
Synopsis: "Sydney Sage is an Alchemist, one of a group of humans who dabble in magic and serve to bridge the worlds of humans and vampires. They protect vampire secrets—and human lives.

In The Fiery Heart, Sydney risked everything to follow her gut, walking a dangerous line to keep her feelings hidden from the Alchemists.

Now in the aftermath of an event that ripped their world apart, Sydney and Adrian struggle to pick up the pieces and find their way back to each other. But first, they have to survive. 

For Sydney, trapped and surrounded by adversaries, life becomes a daily struggle to hold on to her identity and the memories of those she loves. Meanwhile, Adrian clings to hope in the face of those who tell him Sydney is a lost cause, but the battle proves daunting as old demons and new temptations begin to seize hold of him. . . .

Their worst fears now a chilling reality, Sydney and Adrian face their darkest hour in this heart-pounding fifth installment in the New York Times bestselling Bloodlines series, where all bets are off."
[divider]
Title: Masquerade
Author: Kylie Fornasier
Genre: Historical Fiction
Publication Date: 23rd July 2014
Synopsis: "It's the Carnevale of 1750 and Venice's ballrooms, theatres, palazzos and squares are filled with delicious gossip, devilish fun and dangerous games. In this glittering masked world, everyone has a secret…

Set in an age of decadence made famous by Casanova, Masquerade uncovers the secrets of seven teens, from the highest aristocrat to the lowest servant – their dreams, desires, loves, loyalties … and betrayals.

All the world's a stage. Let the show begin."
[divider]
Title: Afterworlds
Author: Scott Westerfeld
Genre: Contemporary, Fantasy, Suspense Thriller, Paranormal
Publication Date: July 2014
Synopsis: "I, Darcy Patel has put college and everything else on hold to publish her teen novel, Afterworlds. Arriving in New York with no apartment or friends she wonders whether she's made the right decision until she falls in with a crowd of other seasoned and fledgling writers who take her under their wings… Told in alternating chapters is Darcy's novel, a suspenseful thriller about Lizzie, a teen who slips into the 'Afterworld' to survive a terrorist attack. But the Afterworld is a place between the living and the dead and as Lizzie drifts between our world and that of the Afterworld, she discovers that many unsolved – and terrifying – stories need to be reconciled. And when a new threat resurfaces, Lizzie learns her special gifts may not be enough to protect those she loves and cares about most."
HONOURABLE MENTIONS
SPECIAL AUTHOR GUEST
  Judy Nunn also graced us with her presence on the day, and she's such a lovely person! She's also hilarious and it was great to pick her author brain. We were provided with copies of Elianne, her latest novel. It's not really my style of book but I picked one up for my boyfriend's mum. I hope she enjoys it!
What I'm reading this week
Phew, after all that #NBBF14 excitement, do you even care what I'm currently reading? 😛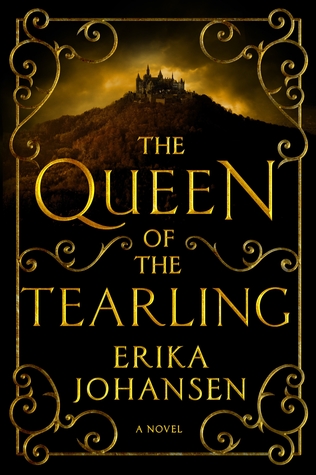 Well, I'm reading The Queen of the Tearling by Erika Johansen! Really enjoying it so far. I've been so busy this week so I barely had time to read, but I'm very close to finishing this book. Yay! Review will be up soon of course. What are you reading this week?
What I got in the mail this week
On the left: Haul from #NBBF14
Looking for Alibrandi by Melina Marchetta
Stoner by John Edward Williams
Elianne by Judy Nunn
A Fatal Tide by Steve Sailah
Murder in Mississippi by John Safran
Teardrop by Lauren Kate
On the right: For review
Spark by Rachael Craw
More Than This by Patrick Ness
Thank you to Walker Books Australia for this books for review! They're amazing enough to offer three of each for giveaway, so scroll to the bottom to enter! (AUS only)
On the right: Won from Book World
Game of Thrones Box Set by George R.R. Martin
Looking for Alibrandi by Melina Marchetta
Thank you to Book World for providing me with these books! I won the #TFiOS recap with my recap review for the prescreening of the movie! I'm expecting two more books in the mail from Book World, which I spent the voucher on. Yay!
Giveaway!
Woohoo, you made it to the bottom of the post. Kudos to everyone that actually read everything. BIG VIRTUAL HUG AND CHOCOLATE FOR YOU <3 This week, thanks to Walker Books Australia, I have 3 x Spark by Rachael Craw AND 3 x More Than This by Patrick Ness to give away to six lucky winners. That's right guys, SIX winners.
The giveaway is for Australian residents only
Entrants have to be 13 years and over
After the winner is announced, they will be given 48 hours to respond. If no response is received, then a new winner will be picked
Abide by the rules, winner(s) found cheating will be disqualified  and a new winner(s) will be chosen
a Rafflecopter giveaway
a Rafflecopter giveaway
That's (finally) it for this wrapup! I hope you all had a great week book-wise. 🙂 Link me to your posts so I can catch up on what everyone's been up to! Time to commence the stalking! 
The following two tabs change content below.
Joy is the head honcho of
Thoughts By J
. Her favourite genres are fantasy, sci-fi, mysteries, and the occasional romance that makes her heart beat faster. You'll find she's quite sporadic with her blog posts, but will definitely find the time to reply to all your comments, and visit your blogs...it's just a matter of when.