Maze Runner: The Scorch Trials
Cast: Dylan O'Brien, Kaya Scodelario, Thomas Brodie-Sangster, Giancarlo Esposito
In cinemas 10 September 2015
Rating: ★ ★ ★ ☆ ☆
Last week I had the privilege of attending a VMAX advance screening of Maze Runner: The Scorch Trials. Having been a fan of the books, I was eager to see how the second novel in this unique series would be played out on screen. There may have also been another contributing factor to my excitement…. *cough* Dylan O'Brien hotness *cough*
*Eh-hem* Moving on…
The film picks up right where the last movie left off. So if you haven't seen the first one, you'll probably have no idea what on earth is going on. Actually, if you've read the second book, you'll probably still be feeling the same.
*Warning this review contains spoilers for the first book and movie from here. So if you haven't read it/seen it… what are you waiting for?*
Out of the Maze and unsure what's going on, the Gladers (or what's left of them) have been rescued from WCKD by resistance fighters. Or have they? Now in unchartered territory, they'll have to fight for their lives on the open roads of a desolate landscape as they race to find answers. But will they be prepared for the secrets these answers will uncover?
From the very beginning, it's clear this movie is not sticking directly to the book. Scenes are shortened or cut completely, certain character's motivations and actions change and there's less gore and overall death. But the change? Not a bad thing. The movie does a much better job at keeping things concise, and actually explaining things, something the book often failed to accomplish. Scorch Trials is a much more fast-paced thriller than its book counterpart, and I enjoyed it immensely.
It didn't hurt that Dylan O'Brien and all his hotness TOTALLY nailed every part of this movie. It also probably doesn't hurt that he's so pretty. I'm not kidding. In one scene where he's hanging from a vent and jumps down showing off his mighty fine physique, the girls behind me actually sighed out loud. SIGHED.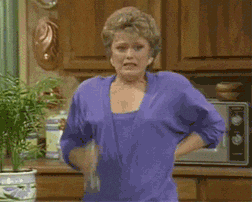 ……Moving on!
The cranks? Terrifying. And SO GROSS. There was one point in the movie where I physically wanted to be sick. They were great! But I just don't think they were explained enough for people who hadn't read the books.
I'm also NOT a fan of the way they minimised the role of the 'girl group' in the movie in comparison to the book, completely changing certain character's actions because of it! Not cool.. not cool.
While a good watch, it did often fill like a filler movie, especially the way it ended. And although it does a better job of explaining things than the book, there are still certain aspects that aren't elaborated or delved into properly. I hope this is cleared up in the third one.
Overall, I definitely recommend this movie to everyone!
While you don't have to read the books to watch it (the movies probably even explain things better than the books)… you definitely HAVE to have seen the first movie otherwise you'll be quite confused.
If all else fails, watch it for Dylan O'Brien…
Just look at that face!!
Maze Runner: The Scorch Trials is in cinemas across Australia now.
The following two tabs change content below.
Alana
Alana is second in command of ThoughtsbyJ. A 22-year old book lover with an incurable case of wanderlust, she often struggles to find time to blog and comment (but she gets there eventually). She doesn't have a favourite genre, as long as she enjoys the book it's a win!