Hey guys *waves shyly* Remember me?!
Yeah, the most sporadic book reviewer that there ever was (kidding). I really haven't been great with keeping up with the blog — surprise, surprise — and the monthly wrap-ups? HA! I know I've popped up like a molerat here and there, but I'd like to explain why the blog has been so neglected lately.
To put it simply — work has been kicking my ass. HARD.
I know, I know…that same excuse again? Yeah, not gonna lie, work has been tough and March really gave me a beating. That's not to say that I don't enjoy what I do though. I actually love what I do, and despite the constant overtime and stress, I feel happy with what I've achieved and how I'm progressing in my career. Not many people can say they love going to work every day, but luckily I can.
However, it was a crazily tough month. Two of my colleagues went on maternity leave (!!!!), one of whom was the account manager on one of the accounts I work on. For a whole month, there was no one working on the account with me, which meant I had to step up and manage the account more than expected, working closely with the client to execute their strategies. This was during a month when I had to help them complete an award entry that literally told us: "Please start working on this award entry early as it'll take around 40 hours to complete"….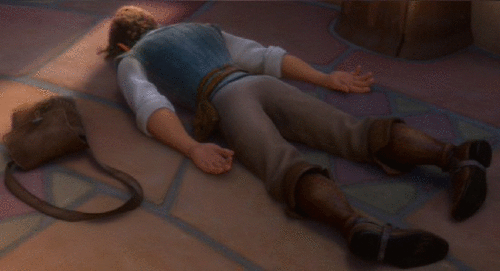 I basically started it in January, and let me tell you…it took WAY more than 40 hours to complete, considering I had to make sure the client was doing their parts as well, and that was no small feat.
And aside from that, I came face-to-face with my first PR crisis during a robotics convention for a different client. Managed to get Seven News there, but the organisers of the actual event was not impressed that they didn't get to be interviewed while the journalist was there. Shit went down despite the fact that we're not meant to be doing publicity for the conference…end of the day, it all worked out but it was a stressful few hours.
March, I'm glad you're over!
 So now you're caught up with what I've been doing instead of reading and blogging. As there's not much to wrap-up for March, I thought I would do a favourites post as I've discovered some pretty amazing things during the month.
Despite not being able to read a lot, I have instead been listening to a few audiobooks, and a few amazing ones at that. What I'm currently listening to is:
Outlander was a five star listen for me, brought to life through Davina Porter's beautiful narration. I don't think I can switch to reading it now that I've listened to the audiobook version. Davina's wonderful with her accents, and the characters really pop because of it. Dragonfly in Amber is no different. I'm only halfway through the book at the moment, but I can already tell it's another 5 star read. I'M TOO INVESTED IN THESE CHARACTERS. Highly anticipating season two of the TV show as well.
Outside of reading, I've been trying some new makeup and beauty products. I never used to be a makeup person — purely due to laziness — but now I'm really getting into it! What I loved during March include:
Okay, so I am the grumpiest person ever in the morning. I cannot function properly and usually do a lot of grunting. Nivea's cleaning mousse has really been a lifesaver in the mornings. I don't know what magic is in it, but I feel so much more awake as soon as I clean my face with the cleansing mousse. Magic, I tell you. Magic!
I've been looking for something that's light, yet glossy for everyday wear. YSL's lip tint does just that — it doesn't look like I'm wearing lipstick, but gives my lips a nice shine so I look more awake and lively heh. Downside is that it's a little drying, so I always wear a layer of lip balm underneath.
Revlon Living Lipstick – #20 Earthy
I used to hate this shade on my lips (probably because I was a lot more tanned than I am now), but I found the lipstick while cleaning up my makeup drawer and decided to try it on again. BAM, it looked amazing second-time around, and it's such a great shade for the current autumny weather.
Now enough about me, how was your March?
The following two tabs change content below.
Joy is the head honcho of
Thoughts By J
. Her favourite genres are fantasy, sci-fi, mysteries, and the occasional romance that makes her heart beat faster. You'll find she's quite sporadic with her blog posts, but will definitely find the time to reply to all your comments, and visit your blogs...it's just a matter of when.