Hey guys! Remember when I was reading Fangirl? Ha, finally finished it last week so here's the final installment of my buddy read discussion with the lovely Pavan @ Keep It Fictional. Make sure you check out her final post with my super duper exciting and serious discussion questions as well. It'll blow your mind, I promise (*edges away).
1. What is your final thought on Cath?
My final thought of Cath was that she finally grew up a little, hallelujah!
2. With everything that has happened what are your thoughts concerning Levi?
Honestly, while he's pretty darn sweet, I found him to be very Gary Stu and I felt no spark between Levi and Cath.
3. Would you have liked more from the ending or are you content/happy with it?
I would have loved to see the plot line with their mother resolved.
* * *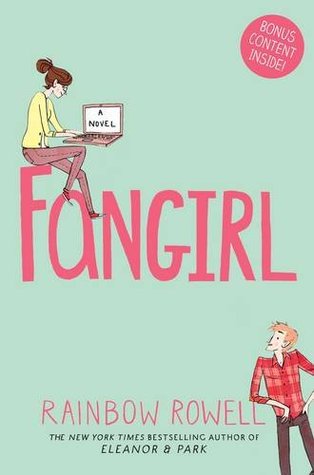 Title:  Fangirl
Author: Rainbow Rowell
Rating: ★ ★ ☆ ☆ ☆
Genre: Contemporary, Young Adult
Format Read: Paperback, 461 pages
Publication Date: 30th January 2014 by Pan Macmillan Australia
Synopsis: "Cath and Wren are identical twins, and until recently they did absolutely everything together. Now they're off to university and Wren's decided she doesn't want to be one half of a pair any more – she wants to dance, meet boys, go to parties and let loose. It's not so easy for Cath. She's horribly shy and has always buried herself in the fan fiction she writes, where she always knows exactly what to say and can write a romance far more intense than anything she's experienced in real life.

Now Cath has to decide whether she's ready to open her heart to new people and new experiences, and she's realizing that there's more to learn about love than she ever thought possible …

A tale of fanfiction, family, and first love." (Taken from Goodreads)
I have recently become an affiliate with The Book Depository. If you purchase books through my link, I receive a small commission that will towards running the blog AND gives me a chance to host more giveaways. Help a sista out! 😉
[divider]
So, I didn't enjoy Fangirl. *dodges tomatoes*
Yes, you read right. And no, I actually don't care that I'm a black sheep. I'm special.
Fangirl is a great contemporary about growing up, family and first loves. Cather is a shy girl with a twin that's ditched her during their freshman year of college. But ditched is a rather strong word, because her twin sister Wren only asked to room separately. Having relied on Wren throughout her whole life, Cath suddenly finds herself on her own and navigating the scary new experience of college by herself. While I can totally understand why Cath is scared to be on this journey by herself, her social ineptitude absolutely baffles me.
What kind of person – no matter how scared you are of the big bad world – would rather hide in their room and survive on protein bars rather than try and find the cafeteria? Like, are you for real girl? You'd rather starve than sit by yourself during meals?
Ultimate facepalm.
I don't want to be rude but of all the characters I've read this year, she takes the cake for TSTL.
And that's not the only problem I have with her. Cath takes a fiction writing class during her first semester where they're tasked to write a short story for their final assessment. Cath decides that because her lecturer does not deem fanfiction as her own work, then there's no point in submiting her final assessment. BUT, she gets given a second chance and is given the whole of second semester to submit something. Multiple times she refuses to write anything, putting her fanfiction priorities before her school priorities. And at one point she wanted to drop out of college altogether because she didn't want to submit anything.
I'm not sure this is the right message to send to your readers, Rowell. If I'm being honest here, college is definitely not easy, and if you screw up you rarely-to-never get second chances (unless you pay to take the course again). You have to grow up. You need to meet your deadlines. It's your first taste of the adult world and you have to sink or swim. I do not for one second believe that anyone would offer Cath, someone who has been picked for plagiarising, so many chances to redeem herself. I do not understand why she got special treatment aside from the fact that she's the main character. I'm sorry but this is not how the world works, and the message that Cath sends about it being ok to act the way she acts and still end up with everything she wants is just unrealistic.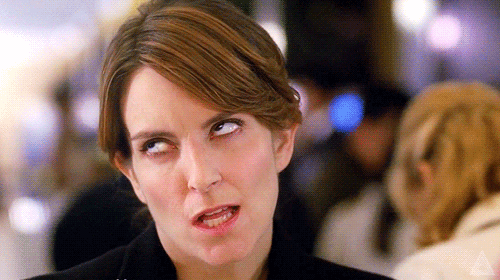 Levi the love interest is at least tolerable. He has realistic flaws, is sweet and such a gentleman. But I don't get his attraction to Cath. How did he go from dating someone like Reagan, who's the complete opposite to Cath, to someone who can't even feed themselves?
I found the plot moved too slow, and that nothing ever really happens. It's definitely the right pace for a cute contemporary, but it did my head in because I kept wanting to put down the book. I was definitely not a fan of the Simon Snow excerpts and cannot for the life of me understand what the point of them were.
The one thing I did like about the book was Cath's immense love for her family. Abandoned by their mum at a young age, Cath and Wren grew up with only a father figure who tended to overwork himself. They're protective of him, especially Cath. A bit too much at times. But I adored the familial love, and how the sisters could always find comfort in each other even after a long fight. Cath's ability to forgive Wren for all the stuff she does is the best aspect of her character.
And when their mother came back into the picture, I could understand Cath's reasoning for why she didn't want a relationship with the woman. I supported her for her opinions in that regard, and had hoped that at least this area would be explored somewhat or at least resolved. It's not. All we get is more scenes with her writing fanfiction by herself and neglecting her real problems.
I am aware that a lot of people loved Fangirl. I'm so glad you guys could enjoy it and I respect your opinions on the book. Unfortunately this just wasn't the book for me, and having heard so many positive things I was definitely very disappointed that it did not live up to the hype. Oh well, better luck next time I guess.
The following two tabs change content below.
Joy is the head honcho of
Thoughts By J
. Her favourite genres are fantasy, sci-fi, mysteries, and the occasional romance that makes her heart beat faster. You'll find she's quite sporadic with her blog posts, but will definitely find the time to reply to all your comments, and visit your blogs...it's just a matter of when.