When thinking about this topic the first thing that came to mind was my all time favourite lyric from Taylor Swift's All Too Well. 'Maybe we got lost in translation….' (Maybe I've just been listening to too much Taylor Swift…… moving on!)
By translating a text from its original (and intended) contextual language, are we enabling its misinterpretation? I'll never forget the scene from Pitch Perfect where Becca explains that Vader in German means 'father' thus potentially spoiling one of the greatest plot twists for an entire group before it was revealed. Although it might be useful to point out, that Vader does not actually mean father in German, but it does in Netherland Dutch. Perhaps proving how easy it is for misinterpretation of words and language.
It's weird to think that translating such an iconic sentence from a literary classic as "It is a truth universally acknowledged, that a single man in possession of a good fortune, must be in want of a wife," from Jane Austen's Pride and Prejudice from English to another language could completely change its intended meaning and context.
Take my name for example. Alana to many English speakers, is just a name (albeit a very nice name if I do say so myself). But in Gaelic the word 'Alannah' (not my spelling but close) comes from the common term of endearment 'a leanbh' or 'my darling child'. Many people still use it as an endearment, as in "don't worry, a leanbh (alannah), it will be alright". Isn't that fascinating?
But… back to books! Can you imagine reading the translated literary classic that is Harry Potter and not fully understanding the entire meaning of 'Always'? Not just the word, which I'm sure could easily be translated, but the true meaning behind its sentiment and continued use throughout the series? While just a simple example, there are tons of imbued and intertwined themes that could easily be lost in translation. How depressing is that?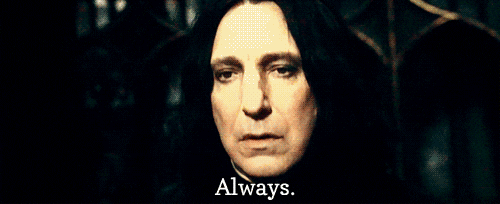 Then again, we have the introduction of crazy amazing translation programs such as Smartling, that work towards closing the gap formed by misinterpretation, and making it easier and more accessible for literature to be shared all over the world.
But with the increasing advancement of technology, do you think it's still possible for us to lose meaning in translation?
Personally, I do. There are many words of the English language that simply don't have a close enough counterpart. There are so many words in other languages that don't have a close enough English counterpart! And when we're talking about the written language, interpretation is bound to be an issue. History is proof enough of that fact.
What do you think?

Have you read a novel that's been translated in a different language? Do you think there were meaning/theme interpretation issues?

Or am I just going on about a bunch of codswallop?
The following two tabs change content below.
Alana
Alana is second in command of ThoughtsbyJ. A 22-year old book lover with an incurable case of wanderlust, she often struggles to find time to blog and comment (but she gets there eventually). She doesn't have a favourite genre, as long as she enjoys the book it's a win!