I don't know about you guys but when I'm not out or spending my time reading, I'm either on the internet or watching tv shows. And that takes up A LOT of time. Often I tell myself that I should get back to reading after "one more episode", but one more episode always leads to two and then before I know it I've watched four seasons of The Walking Dead.
Yeah…that really happened. It's fantastic okay?!
Like everything (mainly exercise), I find the initial 'start' part the hardest. I tell myself I should get reading, and I know I want to be reading, but it's the effort of switching from brainless tv-watching to using your brain to articulate the words on a page that always seems to deter me. It's all fine once I do pick up the book and get going…but that bridge that I have to cross seems to be harder than it needs to be. At least for me.
I've come to realise that the internet plays a large part in this distraction, making it harder for me to cross that metaphorical bridge many times. Sometimes I ask myself, 'why read when you can look at cute pictures of cats'? YouTube is also a HUGE distraction…don't even get me started on all the stupid things I watch on there.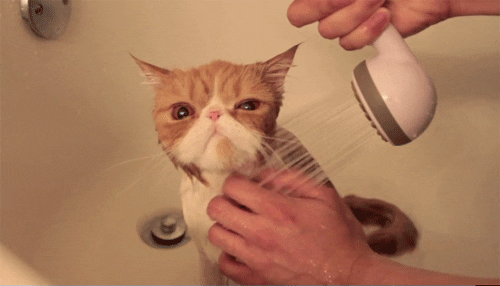 So basically I'm asking for your advice on how you get into the mood to read. I know the method that works best for me is to eliminate internet/tv shows altogether and dive straight into a book in the evening. That way I'm not distracted by anything else. A nice cup of tea works well too.
So how do you guys do it? Teach me your ways!
The following two tabs change content below.
Joy is the head honcho of
Thoughts By J
. Her favourite genres are fantasy, sci-fi, mysteries, and the occasional romance that makes her heart beat faster. You'll find she's quite sporadic with her blog posts, but will definitely find the time to reply to all your comments, and visit your blogs...it's just a matter of when.