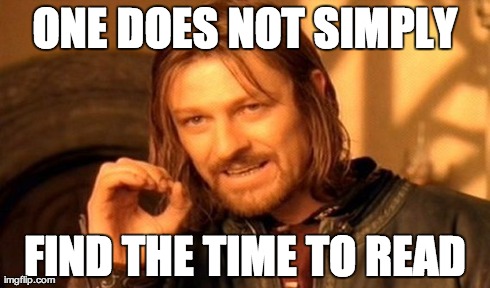 Hey guys, it's been a while hasn't it (hahaha *cries* I feel like I say this every week). It has been an awful, awful week for reading. In terms of life, uni has finished for the semester..which means it's finals time. Being a lucky-ish media student, I don't have exams. What I do have is 50% final essays that can basically determine whether or not I fail a course. Woop-dee-doo.
I just handed one in yesterday, but I have two more due next week. Meaning my goal to finish Take Back the Skies by Wednesday? Yeah, didn't happen. I did however manage to get to 52% lol. Progress!
Since I haven't posted in a while, and haven't been able to do a meme either, I thought I'd do a discussion post. And what else to feature on but the way people read?
I'm always really curious as to how each individual manages to find the time to read while maintaining busy life schedules.
For me:
I try to read as much as I can on the train into the city for uni or work. I can usually manage a chapter or two
I read sometimes before bed, but a lot of the time I'm too tired and fall asleep right away
When it's the holidays, I try to do ALL THE READING, and sometimes become a hermit so I can catch up on my reading schedule
I'm so curious about everyone elses' reading habits. TEACH ME YOUR WAYS PLEASE. I'm probably just a really slow reader or something, sigh.
So seriously, how do you find the time to read, and how many books do you average on a weekly basis?
The following two tabs change content below.
Joy is the head honcho of
Thoughts By J
. Her favourite genres are fantasy, sci-fi, mysteries, and the occasional romance that makes her heart beat faster. You'll find she's quite sporadic with her blog posts, but will definitely find the time to reply to all your comments, and visit your blogs...it's just a matter of when.