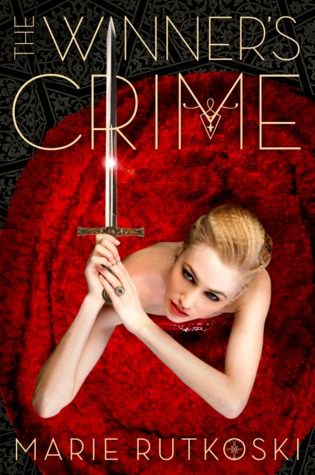 Title: The Winner's Crime (The Winner's Trilogy)
Author: Marie Rutkoski
Rating: ★ ★ ★ ★ 1/2
Genre: Young Adult, Fantasy
Format Read: Paperback, 368 pages
Publication Date: 12th March 2015 by Bloomsbury Australia
Synopsis: "Lady Kestrel's engagement to Valoria's crown prince calls for great celebration: balls and performances, fireworks and revelry. But to Kestrel it means a cage of her own making. Embedded in the imperial court as a spy, she lives and breathes deceit and cannot confide in the one person she really longs to trust …

While Arin fights to keep his country's freedom from the hands of his enemy, he suspects that Kestrel knows more than she shows. As Kestrel comes closer to uncovering a shocking secret, it might not be a dagger in the dark that cuts him open, but the truth.

Lies will come undone, and Kestrel and Arin learn just how much their crimes will cost them in this second book in the breathtaking Winner's trilogy."
[divider]
Read my review for The Winner's Curse beforehand. Go on, do it!
This will not come as a surprise to anyone who's read my review to The Winner's Curse (Curse), but the first book in this trilogy fell a little short of my expectations. I'm happy to say that The Winner's Crime (Crime) in comparison felt like a completely different story and it really seemed like Marie Rutkoski took the readers' constructive criticism and used it to improve the follow up to her trilogy. I am so impressed.
Crime forgoes the singular plot of pushing two characters together in a romance that overtakes the narrative, and really hones in on the political intrigue that was vastly missing in the first book. Crime was the book I wanted Curse to be and I am so glad that I continued with this series.
What I found annoying with the first book was the use of 'telling and not showing'. Rutkoski unfortunately fell into this writing trap and a lot of the interesting parts were skimmed over in order to make way for the romance. BUT, Crime takes a step back from the romance and it's a much better book for it. In its stead is broader world building as the eastern area of Dacra is explored and we also find out what is situated in the north of Valoria. When I pick up a fantasy book, I go in expecting great world-building because it's a fantasy after all. Not only is the author selling me a story, but they are selling me the world as well. Crime's expansion of its world left me much more impressed than the first book. Well done to Rutkoski for this brilliant improvement!
Let's talk about the characters. Kestrel remains smart and strategic throughout the book – yay! Aside from being a little reckless, I loved the way she handled her double-crossing of the emperor…and future father-in-law. She understands the need to sacrifice a few in order to save the many when it comes to war, and her idea for poisoning the Dacran horses may seem evil, but I found it quite logical as well. Arin's growth throughout the book was also quite prominent. As I mentioned in my Curse review, I found he transitioned from strong to sappy during the first book. In Crime, the opposite occurred. And can I just say how much MORE I enjoyed the romance?! I found it to be so forced in the first book but this sequel just hit all the right spots for me! I guess I enjoy it when the stakes are raised higher when it comes to forbidden love…I just didn't feel there were high enough repercussions in Curse. And oh boy are the stakes raised in Crime. 
We're also introduced to Verex, Kestrel's fiance who is overshadowed by everyone. He is kind and a little limp for a future emperor but you know what? I didn't mind that at all. It's about time that we had a prince who isn't perfect at everything. Verex is like the black sheep of his family and it's obvious that the court laughs at him behind his back for his soft-heart, especially in a barbaric country like Valoria. Kestrel definitely overshadows him but I'm keen to where his story-arc goes in the next novel. Rest assured that while they're engaged, there is no love-triangle.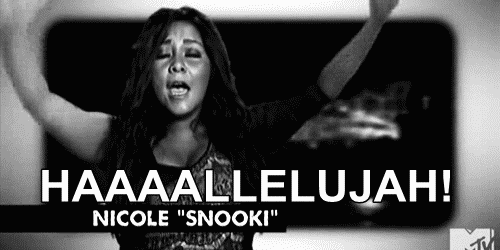 The plot definitely thickens here as Kestrel must learn to survive alongside a conniving emperor who is always ten steps ahead of her. He's not outright evil but he is sneaky and manipulative and best of all – SMART. His evil messages are subtle and the characters are all sitting on the edge of their seats in anticipation of what move he'll execute next. And it was brilliant. I loved that the villain is not outright just evil, but one that sends subtle messages of revenge. Kestrel never knows how much she can really get away with, and I'm just so impressed that we are given a villain that is so fantastically written and so aware of the sneaky actions of everyone in his court. The politics! The intrigue! Oh my god give me more.
ALSO THAT ENDING!!! It actually reminds me a little of The Assassin's Blade, especially when I read it before Throne of Glass came out. I had the exact same reaction and my heart seized a little. Please, please, please I need the next book now!
Thank you to Bloomsbury Australia for providing a copy in exchange for an honest review.
The following two tabs change content below.
Joy is the head honcho of
Thoughts By J
. Her favourite genres are fantasy, sci-fi, mysteries, and the occasional romance that makes her heart beat faster. You'll find she's quite sporadic with her blog posts, but will definitely find the time to reply to all your comments, and visit your blogs...it's just a matter of when.