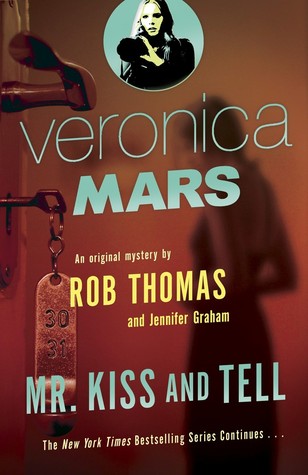 Title: Mr. Kiss and Tell
Author: Rob Thomas and Jennifer Graham
Rating: ★ ★ ★ ★ ☆
Genre: Young Adult, Contemporary, Mystery, Crime, Romance
Format Read: Paperback, 336 pages
Publication Date: January 2015 by Allen and Unwin Australia
Synopsis: "In the second book in the New York Times bestselling mystery series, Veronica Mars is back with a case that will expose the hidden workings of one of Neptune's most murderous locations.

Gutsy, wise-cracking sleuth Veronica Mars is back with an edge-of-your-seat case at one of Neptune's most murderous locations.

The Neptune Grand has always been the seaside town's ritziest hotel, despite the shady dealings and high-profile scandals that follow its elite guests. When a woman claims that she was brutally assaulted in one of its rooms, then smuggled out and left for dead by a staff member, the owners know that they have a potential powder keg on their hands. They turn to Veronica to disprove the woman's story.

But the case is a convoluted mess. The accused employee is no longer in the country; the security footage shows the woman entering the hotel, but there is no evidence that she ever left; and the victim is someone from Veronica's past who has no good reason to trust her. As Veronica works to fill in the missing pieces, the one thing that becomes clear is that a dangerous predator is still on the loose … and that he's one step away from striking again."
[divider]
More Veronica Mars? Yes please!
After reading the first Veronica Mars novel, I was just dying to get my hands on Mr Kiss and Tell. And the wait was worth it!
In this second novel, we find Veronica working hard to solve another mystery – the rape of a woman in Neptune Grand Hotel.  Dealing with a cagey victim, no witnesses and no evidence of the crime – it's a race against the clock for Veronica to stop the person responsible before they claim another victim.
It's the same old Veronica Mars… and there's nothing wrong with that! Mr Kiss and Tell boasts classic one-liners and sarcastic comments that we've come to love, witty banter and an intriguing mystery that leaves you on the edge of your seat until the very end.
And there's a bonus! For you old-school Marshmallows, a gift! Logan is actually present in this novel! *gasp!* I KNOW! That was a fantastic bonus although the character lacked a certain something-something. Maybe it's just me missing the lovely face of one Jason Dohring or maybe it's the whole grown-up thing he seems to have down now. It's so odd. But a good kind of odd I think.
And there's a PUPPY. I'm always a fan of novel that has puppies.
I'm definitely liking the episodic feel of the novels, and it does make sense given the story's origin. But I really would like to see a 'big-bad' last for more than one novel. Having an overarching criminal that Veronica isn't able to catch or find by the end of the novel would really add to the feel of the novels and create greater anticipation for the next books.
The again, fans like me are just happy to scarf down any kind of new material we can get…so perhaps I shouldn't be too picky. And it does make sense in terms of a very Nancy Drew-eqsue crime novel way of doing things, I just think for a more YA audience perhaps a melding storyline that follows several novels may be a benefit in the long run.
Overall, an addictive and interesting read. Then again, I don't expect anything less from Mr Rob Thomas. I am sad that currently there aren't any future VM novels confirmed, but I definitely hope that changes. Thomas really has some fantastic potential to turn the cult classic that is Veronica Mars into a genuine Nancy Drew-esque classic that will be remembered for generations to come.
This novel comes highly recommended by yours truly – oh and Captain America.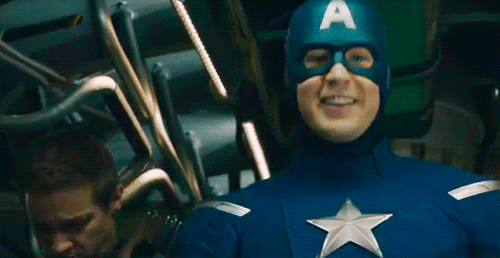 The following two tabs change content below.
Alana
Alana is second in command of ThoughtsbyJ. A 22-year old book lover with an incurable case of wanderlust, she often struggles to find time to blog and comment (but she gets there eventually). She doesn't have a favourite genre, as long as she enjoys the book it's a win!