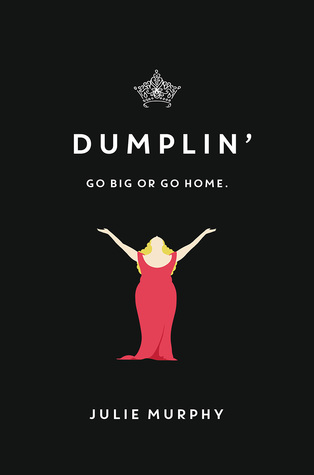 Title: Dumplin'
Author: Julie Murphy
Rating: ★ ★ ★ ★ ☆
Genre: Contemporary, Romance, Young Adult
Format Read: Paperback, 384 pages
Publication Date: 26th August 2015 by Penguin Australia
Synopsis:  "Self-proclaimed fat girl Willowdean Dickson (dubbed "Dumplin'" by her former beauty queen mom) has always been at home in her own skin. Her thoughts on having the ultimate bikini body? Put a bikini on your body. With her all-American beauty best friend, Ellen, by her side, things have always worked . . . until Will takes a job at Harpy's, the local fast-food joint. There she meets Private School Bo, a hot former jock. Will isn't surprised to find herself attracted to Bo. But she is surprised when he seems to like her back.

Instead of finding new heights of self-assurance in her relationship with Bo, Will starts to doubt herself. So she sets out to take back her confidence by doing the most horrifying thing she can imagine: entering the Miss Clover City beauty pageant—along with several other unlikely candidates—to show the world that she deserves to be up there as much as any twiggy girl does. Along the way, she'll shock the hell out of Clover City—and maybe herself most of all.

With starry Texas nights, red candy suckers, Dolly Parton songs, and a wildly unforgettable heroine— Dumplin' is guaranteed to steal your heart."
[divider]
Every once in a while, there comes a book that you wish you'd read earlier. For me, that book is Dumplin' by Julie Murphy — and by earlier, I mean when I was in high school because every girl can do with a book like Dumplin' to help guide them through the years of growth and learning.
Dumplin' is one of those books that makes you love the characters because they're flawed, but also because they're realistic. Every action is true to the character and there was not a moment during the book that had me questioning their motives.
Dumplin' is the story of Willowdean Dickson, a self-professed fat-girl that embraces her body even through her insecurities. Growing up in a small Texan town, whose one rise to fame is its annual Miss Teen Blue Bonnet beauty pageant, Willowdean wants nothing to do with it. Especially when her mother was once a winner and also on the beauty pageant committee.
Willow is just like any other teenager out there — she goes to school, works part-time, hangs out with her best friend and has insecurities about her body. But Willow is not afraid to embrace the things that makes her Willow — and the biggest defining characteristic is her body. Willow understands that she's fat, but she accepts herself for how she was born. A lot of this self-acceptance is due to the wisdom that her late-aunt Lucy imparted in her, and I was so glad to see some body-positive messages throughout the book. While Lucy was not physically present during the book, her life and Willow's memories of her played a large role throughout the novel. Lucy, like Willow, is fat — but there was a stark contrast between the way the both of them embraced their bodies. Lucy, unfortunately let her weight affect her life, a life-lesson that she passed on to Willow to make sure she doesn't go down a similar path.
Willow's relationship with Lucy was beautiful, and their love of Dolly Parton only solidified how close they were to each other.
Moreso than just a book about body-image, Dumplin' is a book that explores relationships and how these relationships affect the way you accept yourself — from friendships, to parents, to boyfriends, Willowdean goes through all the ups and downs in 384 pages.
Willow's relationship with her mum is strained at times, but it felt so realistic. While they had their fights, and Willow had her teenage moments, nothing was all that serious enough to actually create serious drama. At the end of the day, they loved each other and that was a nice relationship to read about.
The friendship components were also very well written, especially when it came to Willow and her best friend Ellen. Ellen is pretty and skinny, which makes Willow feel insecure at times. They hit a speed bump halfway through the book because of these insecurities — but you know what? It's another instance of realism because Willow doesn't just forget about Ellen. Oh no, she misses her friend and constantly seeks to make things better. REALISTIC. The other friends that she made was also written very well.
It's been a while since I've read a book set in high school that makes so much sense. For one, there was no slut-shaming. While there was bullying, it wasn't over-the-top or used as a means to drive the plot along.
You might not want to hear this, but there was also a love-triangle. But hear me out! It didn't actually make me gag, which is a very good sign! I will go as far as to say that I enjoyed it. Yup, you read that correctly. Julie Murphy wrote a good love-triangle.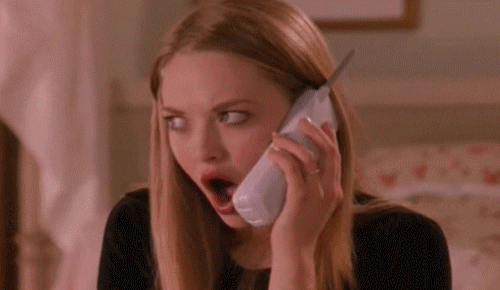 I know it's hard to believe, but I do enjoy a good love-triangle once in a while. What sets them apart is that they're there, but they're subtle and not the sole driver of the plot. This was evident in Dumplin', and I might have even struggled between the two love interests at one point. They were both great okay?!
Willow goes through a lot of learning throughout the book, and by the end of it, she becomes a better person for it. I loved her soooo much, and I was cheering for her throughout the whole book. This was a girl that's brave and strong without being an ace archer/fighter/etc.
Dumplin' surprised me with how amazing it was, and I'm not even sorry! I loved this book and hope you do too!
Thank you to Penguin Australia for this ARC in exchange for an honest review. 
The following two tabs change content below.
Joy is the head honcho of
Thoughts By J
. Her favourite genres are fantasy, sci-fi, mysteries, and the occasional romance that makes her heart beat faster. You'll find she's quite sporadic with her blog posts, but will definitely find the time to reply to all your comments, and visit your blogs...it's just a matter of when.